Oakland Township Property Management
Let us manage your Oakland Township rental property
Have you ever wondered if a property management company would actually save you time and money or even a lawsuit? One month's lost rent will more than pay for a year of management fees. Everything we do is focused on the ultimate goal of maximizing a property's cash flow to increase its market value.

Our clients choose Stoney Creek Property Management to manage their rental property for a variety of reasons. We are here to help you with marketing, advertising, applicant screening, rent collection, resident management and property maintenance issues. Stoney Creek Property Management is a full service property management company who specialize in single family homes, condos and small commercial buildings. Through our experience, our knowledge of product and location and our excellent customer service, Stoney Creek Property Management provides stability and security in the often challenging world of rental property ownership! The following is just a sample of services that we provide:
Inquire About Our Services
248.207.1115
Service You Can Trust
Oakland Township Property Management
At Stoney Creek Property Management, our mission is to develop lasting relationships built on trust and integrity. With over 15 years of experience, we view property management as a daily maintenance of the Tenant-Landlord relationship. Tenant-Landlord relationship is very important to renting success. We are an on-site and hands on Oakland Township Property Management Company. We handle all aspects of managing the day to day operations of your property and more, so you can enjoy peace of mind. Our goal is to provide the highest level of service, with the goal of exceeding our client's expectations and to make our client's property a successful investment for them.
Qualifications and Memberships
We are licensed real estate brokers and members of the National Association of Realtors (NAR), Michigan Consolidated Association of Realtors (MCAR), National Association of Residential Property Managers (NARPM), and Institute of Real Estate Management (IREM). We are also members of both multiple listing services (MLS), Realcomp and Mirealsource. Your home will only be showed by licensed Realtors and Brokers. Michigan Landlord/Tenant Laws and City Compliance Comprehensive expertise and years of knowledge of local and state laws, regulations, certificate of occupancy rules, city residential rental registration ordinances and monitoring and assuring legal compliance with those codes and regulations. Drafting and execution of all lease documents, from the lease agreement to all disclosures and addendums. Further handling final walkthrough inspection and closing statements with tenants upon tenants vacating the property and including final water reads and disbursement of security deposits.
Superior Resident Screening
In order to provide the greatest stability for your property, we use the most advanced methods available to find the most qualified tenants. We do a national 50 state background check of all adults who will reside in your property. We check criminal backgrounds, previous evictions, employment and income verification, national credit reports, debt ratios and previous rental history. Because of our superior resident screening process, our properties enjoy greater stability, fewer resident hassles and a significantly lower turn-over rate compared with the rest of the industry.
Latest Advertising Technology
In order to reach out to a greater pool of prospective residents, Stoney Creek Property Management utilizes a variety of digital tools, websites, and media to showcase your property. We expose your property to the optimum available market at its highest practical rental value. We use websites, newspaper ads, signs, flyers, waiting lists, the local Realtors (They all have prospective clients looking to rent) and our corporate client contact list. We use our partner company, Realty Executives Stoney Creek which is a leading edge full service real estate brokerage that can expose your property for lease and far more reaching than most management companies can do on their own. The internet sites that we use to just name a few are: Realtor.com, Zillow, Trulia, Google, Hotpads, Rentlinx, Craigslist, Costar, Move.com and many more. Our technology enables us to regularly update these sites so that your property listing is always current.
Maintenance and Repairs
High quality maintenance and repairs …fast and fair! We promptly handle all tenant questions, concerns and requests for maintenance and repairs. We update owners on maintenance issues and property condition. All tenants can make maintenance requests online and our maintenance staff is available to handle emergency repairs if they occur.
Accounting – Detailed Monthly Statements
We manage the financial health of the property and send our owner clients via email a monthly report detailing all income and expense information with copies of all paid bills.
Electronic Banking
We understand that your time is money. That's why we electronically (Direct Deposit) transfer monthly owner distributions into your bank account so they arrive as scheduled.
Economical Rates
We offer you the most competitive management rates around to ensure the best value with the best service.
Insurance – Errors and Omissions
Stoney Creek Property Management is fully insured through Chubb Group of Insurance Companies. Chubb is a leading multibillion dollar, global property and casualty insurance firm with customer-first claims approach and financial strength.
No Legal Fee Guarantee
At Stoney Creek Property Management, we use a strict application process and thorough background check to find you a great tenant. However, occasionally it can become necessary to evict a troublesome or non-paying tenant. By choosing us, your legal expenses for an eviction will be covered by Stoney Creek Property Management. Please note that our No Legal Fee Guarantee is only in effect for tenants we screen and place, not for owners who currently have residents they placed themselves. Please ask for further information.
Additional Real Estate Services
Because Stoney Creek Property Management provides consistently outstanding management service, many of our management clients turn to us when they are in need of additional brokerage services or it is time to sell. Broker / Owner Jim Derkacz, is also the Broker / Owner of his own real estate office named Realty Executives Stoney Creek. Jim is an experienced real estate professional with firsthand knowledge of the marketplace and will provide you with a Comparable Market Analysis (CMA) and honest opinion of the value of your property. Before you sell, we want to make sure you understand the property's strengths and also the areas of needed improvement. Often those areas that need improvement can actually be opportunities to add value to your property. Visit our website at www.RealtyExecutivesStoneyCreek.com.
Remember – Using a property management company can actually save you time and money or even a lawsuit. One month's lost rent will more than pay for a year of management fees!!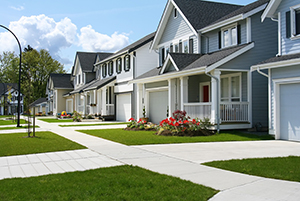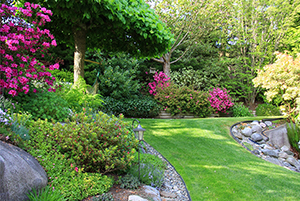 Areas We Service
---